PRIVACY POLICY
Click here to be view our full Privacy Policy.
ADVERTISEMENT AND BANNER POLICY
The RealTime Health site does not host or receive funding from advertising or from the display of commercial content. The RealTime Health site only links to trusted health-related organisations.
CONTENT QUALITY ASSURANCE POLICY
Each title in the RealTime Health, Speaking From Experience, program undergoes a rigorous quality assurance process. Each title is produced in close partnership with the relevant peak body organisations. A list of these Partner Organisations can be found on our Endorsing Bodies page. Final approval is given by the partnering peak body organisation, and participants, before the title is released for public viewing.
A formal bi-annual content review process, completed by an appropriate representative of each of the partnering organisations, ensures that the content remains relevant and appropriate. Contact us for more information.
DVD SALES & RETURNS POLICY
All titles in the Speaking from Experience series are available for sale on DVD. Visit our store athttp://store.realtimehealth.com/ to purchase online. For sales enquiries please use the contact form on the Contact us page or call 03 9534 7222 (Australia only) or + 613 03 9534 7222 (outside Australia).
OR
Print the .PDF order form and FAX to 03 9534 7333.
Copyright (c) 2013 by RealTime Health - All Rights Reserved
This program may not be copied in whole or in part without written consent. It is illegal for anyone to violate any of the rights provided by the Copyright Act to the owner of copyright.
It is illegal
To copy or otherwise reproduce the copyrighted work distribute copies of the copyrighted work to the public by sale or other transfer of ownership, or by rental, lease, or lending;
To display the copyrighted work publicly, in the case of literary, musical, dramatic, and choreographic works, and pictorial, graphic, or sculptural works, including the individual images of a motion picture or other audiovisual work.
DVD Returns Policy

If you are able to provide a receipt or other satisfactory proof of purchase, RealTime Health may offer you an exchange or refund if:
Goods are damaged or faulty through no fault of your own
Goods are supplied incorrectly
Goods vary from their description on the website (or any sample provided)
Please choose carefully as RealTime Health will not provide you with a refund or exchange if you simply change your mind. If your DVD is faulty, please notify us within 14 days of receiving the product. Please contact info@realtimehealth.com if you wish to return an order. We will then advise you of the returns and replacement procedure. Any returning items are shipped at the owners risk and RealTime Health will not take responsibility for any items that are lost or damaged due to the negligence or fault of a third party.
Last Updated: 10 February 2016

This site complies to the
HONcode standard for trustworthy health
information:
verify here
.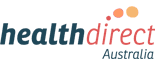 Our site has been approved by the HealthInsite Editorial Board to be a HealthInsite information partner site.