Human Atlas
Stroke - causes and effects
This 3D animation from The Human Atlas describes stroke.
A stroke occurs when there is a lack of blood to a portion of the brain, resulting in tissue death and loss of brain function. A stroke can be caused by a ruptured blood vessel, such as an aneurysm, or by an embolism, which is a small free-floating clot or particle that becomes lodged in one of the arteries of the brain and interrupts blood flow.
Depending on which area of the brain is affected, a stroke can cause speech impairments, paralysis, unconsciousness, or even death.
© 2008 Blausen Medical Communications, Inc. All Rights Reserved.
Disclaimer

This site complies to the
HONcode standard for trustworthy health
information:
verify here
.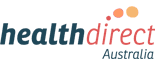 Our site has been approved by the HealthInsite Editorial Board to be a HealthInsite information partner site.