About Us


MANAGEMENT TEAM
Tina Campbell - Founder and Managing Director
Tina Campbell is the founder of Speaking From Experience and RealTime Health. She has over 24 years experience as a communication specialist and, since 1998, has focussed her attention on health promotion. Tina is a pioneer in the area of 'patient narrative' resource development in Australia and is currently a PhD candidate at the Centre for Health Policy, Programs and Economics at the School of Population Health, The University of Melbourne. Her thesis will evaluate the effectiveness of a 'patient narrative' intervention program to improve self-efficacy in patients with newly diagnosed Type 2 Diabetes.
David Cronin - Group Director
David has spent the past 8 years working closely with RTH's Managing Director and advisory board to drive its corporate and globalisation strategy. David has worked at the Board level with several high growth technology companies in Australia, Asia and the USA. In these roles he has worked closely with key stakeholders to build management teams, corporate partnerships and gain international exposure for each company's products and services.
During his career, David has held various senior positions, including as Managing Director of Pierce & Pierce Group, Investment Manager for the London listed Guinness Peat Group and its Australian investment company MEM Group Limited. Previous to that Mr. Cronin was responsible for the execution of the mergers and acquisitions strategy within a large Australian based technology company, a position that he accepted after spending more than 5 years in Advisory & Corporate at Westpac Banking Corporation, one of Australia's largest financial institutions.
Australia
Mark Campbell - Creative Director
Mark Campbell has 25 years experience as a director, writer and producer of television commercials and corporate communication. He has worked for many of Australia's leading corporate and advertising organizations, who continue to engage him to interpret complex briefs and deliver communication to high production and creative standards.
Hayley Van Handley - Producer
Hayley has been with RealTime Health since 2008 and in that time has managed many large-scale projects for RealTime Health's various clients, including government departments, hospitals, and health organisations. Her role is to be the principle liaison for all project stakeholders. Hayley coordinates production schedules, budgets, and workflow, beginning at pre production all the way through to post. She has a diverse background, with a degree in social work and many years active in the arts. She is also completing a Masters of Arts and Cultural Management.
Raechel Harding - Post production
Raechel Harding is creative Multimedia Designer and Editor, specialising in corporate communications and interactive digital story. With over 7 years' experience as an Editor, Multi Media Designer, Assistant Producer and In-house Media Manager, she is an exciting new addition to the RealTime Health team. Having worked on a wide range of productions, she has experience in client liaising, pre-production, creative direction, location and studio shooting, media managing, digital video and audio mastering and final output.
Romy Van Handley - Post production
Romy Handley is an experienced editor of health narrative and health promotion material. He has been working in the creative arts field for over ten years, and has been with RealTime Health since 2009. Romy has edited many 'Speaking from Experience' programs, as well as a range of commissioned programs produced for outside organisations. He works with Final Cut Pro and the Adobe Creative Suite.
Fedrik Fong - Producer/Animator
Fedrik has over 10 years of international experience in the field of multimedia, design and visual effects, developing various work for well-know manufacturing, hospitality, entertainment and health care industries. He has also produced documentaries videos which were broadcasted in various countries. His passion for health & life sciences, and as well as understanding of 5 different languages enable him to produce programmes in variety of languages. Furthermore, with technical skills gained from working for a renowned international agency in the field of IT previously, Fedrik contributes a unique combination of technical and artistic expertise to many aspects of the production.
USA
Audra Laquidara - Senior Producer
Audra joined RealTime Health in January 2012 after a 20-year career in various aspects of marketing and communications. Having spent most of that time in advertising and relationship marketing agencies, she has managed senior-level clients and set brand, marketing and campaign strategies for Fortune 500 companies as well as start-ups in categories such as hi-tech, financial services, automotive, renewable energy, entertainment, mental health and healthcare. Audra is responsible for growing the USA market for RealTime Health by overseeing the production and marketing of USA 'Speaking from Experience' titles, as well as their corresponding mHealth apps. In this capacity, she identifies and manages relationships with many support organizations and distribution partners to help connect patient and caregiver stories to those who need them most.
OUR ADVISORS
Stephen Bunker, RN, Grad Dip Adult Ed., PhD - RTH Clinical Advisor
Stephen has a health professional background having worked for many years as a clinical nurse specialist in cardiology and prior to that, in mental health.
Stephen was Manager of the National Heart Foundation (Victorian Division) cardiac rehabilitation and secondary prevention program for 15 years. This included a 5-year period as National Program Manager responsible for providing leadership and strategy for the Foundation's cardiac rehabilitation and secondary prevention activities throughout Australia.
Stephen has a strong interest in research and evaluation and has spent three years as a Senior Research Fellow working on research projects in the areas of diabetes prevention, chronic disease risk factor prevalence and depression and heart disease.
As well as research, Stephen has a strong interest in health professional education and has been involved in delivering smoking cessation workshops in association with QUIT and depression recognition workshops with beyondblue - the national depression initiative.
Stephen is currently Research Consultant to Medibank Health Services providing input and advice in relation to evidence-based chronic disease prevention and management programs.
Mark Harbottle
Mark is the founder of sitepoint.com, one of the top 1,000 most visited websites in the world (source: alexa.com) over the last 5 years, and 99designs.com, a leading online graphic design marketplace. Prior to this Mark was a founding member and Marketing Manager at Sausage Software, an Australian internet pioneer which at its peak had 1,200 employees and a market capitalization of AUD $1.7 billion.
John Roker
John is a veteran of the Australian IT industry and has held senior management positions in major IT Corporations such as IBM, Sun and Fujitsu. He is the founder and principal of his own consulting company and assists companies in bringing new web based technologies to market in the fields of education, energy management and security.
REALTIME HEALTH Pty Ltd

Background Information

RealTime Health is a Melbourne-based online health content producer, specializing in the niche area of 'patient and carer narrative'. The company produces the 'Speaking From Experience' series, which comprises a database of over 600 video clips for online delivery and a library of over 70 DVDs across three countries. The series presents the patient and carer experience of a range of illnesses. Topics include Depression, Anxiety Disorders, Bipolar Disorder, OCD, Schizophrenia, Heart Disease, Asthma, Diabetes, Arthritis, Epilepsy, Cancer and Alzheimer's disease. The resource is continually growing with the addition of 4-6 new titles (50-60 video clips) per annum in each of the three countries.
RealTime Health takes an evidence-based approach to content production, by collaborating closely with peak health support groups and associations, reviewing current literature relating to each topic and conducting focus groups with participants. This methodology is a significant contributor to market acceptance of the company's core product; it is authoritative and trustworthy.
RealTime Health was founded by Tina Campbell with the objective to make the 'Speaking From Experience' content more accessible to the general community via online delivery. Tina's aim is to enable broad access to patient experiential knowledge.
RealTime health is funded via the sale of corporate and educational subscriptions to the video database. RealTime health also sell DVDs and provide bespoke video production services.

No sources of funding have influence over editorial content on the site.
Mission
To improve the health and wellbeing of individuals by enhancing their knowledge, skills and motivation through patient and carer experiences.
Last Updated: 22 February 2016

This site complies to the
HONcode standard for trustworthy health
information:
verify here
.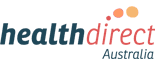 Our site has been approved by the HealthInsite Editorial Board to be a HealthInsite information partner site.